An attractive, confident smile can enhance the way an individual looks and feels. By blending cosmetic and restorative dental treatments, a smile makeover can heal and rejuvenate the whole mouth to make the individuals's most attractive smile. Our dentists will personalize a smile makeover treatment plan that can heal cracks or chips, straighten up the teeth, adjust the gums, and make the teeth healthier and stronger. Based on the individual's unique needs and cosmetic goals, a smile makeover at DentalWorks - Garfield in Garfield Heights, OH by our dentists could involve home or laser teeth whitening, dental implants, porcelain veneers, composite resin fillings, contouring, bonding, orthodontics, laser gum shaping, and other procedures.
Reviews
"Everyone is super friendly."
- K.B. /
Google /
Feb 07, 2019
"The office was so nice and made my 4 year old feel like a star and made the whole process super fun for her."
- A.H. /
Google /
Feb 07, 2019
"I have been going to Dental Works for many years. The service has been consistent, timely and overall a great experience. Dr. Gupta, Morgan, Kelley, Kiana and Dawn are friendly, experienced and professional. It feels like family! The environment is comfortable. Great office."
- T.M. /
Google /
Jan 31, 2019
"Let me start out by saying I dreaded the thought of going to the dentist so much that I didn't go for eight years! My gums finally got bad enough that I decided I needed to go. I was really worried about being judged and scolded for my poor dental health. You walk into this location and you're immediately greeted by the friendliest people! All of the nurses and dental assistants are absolute sweethearts and made me feel so comfortable and safe. I felt like they really listened to my problems and gave me solid advice on how to help. The dentist himself is also very kind and thoughtful. My former dentist was a cash grabbing sadist who would claim I needed surgeries and procedures that weren't necessary- so I was really worried about telling this place about my cavities and other problems. The doctor here told me I didn't even have cavities yet (my former dentist told me I had so much bone loss I would need implants) and that he would just watch them. I have nothing but praise for this place! My teeth have never felt better and I'm not terrified of the dentist anymore!"
- S.S. /
Google /
Jan 10, 2019
"All round great Service!"
- J.H. /
Google /
Dec 21, 2018
Previous
Next
A smile makeover starts off with a consultation with our dentists at DentalWorks - Garfield to talk about what issues the person has regarding their existing smile and the person's smile makeover goals. After evaluating the condition of the person's gums and teeth, our dentists will work with the person to create their personal smile makeover treatment outline. Once the outline is finalized, our dentists will help the person arrange their appointment or appointments for their restorative and cosmetic dental procedures.
Once the person's smile makeover is done, patients should talk to our dentists about creating a good home dental care regimen to keep the appearance and health of their smile makeover. With proper care including regular appointments for exams and cleanings at DentalWorks - Garfield with our dentists, a smile makeover can have long-term outcomes. Depending on the procedures done during the smile makeover, our dentists may recommend specific dental products or more frequent exams and cleanings at DentalWorks - Garfield.
Smile makeovers usually involve cosmetic procedures that aren't covered by insurance, although particular restorative services may be covered, so the staff at DentalWorks - Garfield will confirm the person's benefits and coverage to come up with the patient's out-of-pocket cost. To help every one of our patients pay for their most beautiful smile, our dentists at DentalWorks - Garfield takes several payment methods and DentalWorks - Garfield in Garfield Heights, OH accept financing, which can be gone over during the Individual's smile makeover consultation.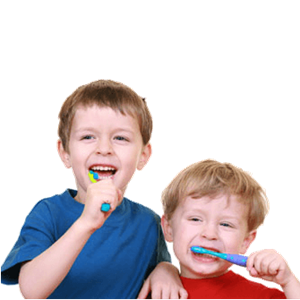 An attractive smile can rejuvenate your overall look and poise while helping you to create a wonderful first impression. A smile makeover can work on multiple cosmetic troubles while restoring better function and health to your mouth. Ask our dentists at DentalWorks - Garfield in Garfield Heights, OH about creating your unique smile makeover plan and uncovering your most beautiful smile.
Related Procedures