About Oral-Conscious Sedation
At DentalWorks - Garfield in Garfield Heights, OH, our dentists provide oral-conscious sedation to patients during complex services or for patients who suffer from anxiety about visiting the dentist. Oral-conscious sedation is administered as a tablet approximately 60 minutes prior to the procedure. The tablet can be made for a mild to moderate sedation level, to fit the patient's needs and the service being performed. Mild sedation will make the patient seem hazy, although they do not typically fall asleep. Moderate sedation is chosen during longer services to make the patient feel comfortable and the patient may fall into a light sleep. Even though other sedation options can be adjusted during the service, the concentration of oral-conscious sedation can't be changed.
Reviews
"Everyone is super friendly."
- K.B. /
Google /
Feb 07, 2019
"The office was so nice and made my 4 year old feel like a star and made the whole process super fun for her."
- A.H. /
Google /
Feb 07, 2019
"I have been going to Dental Works for many years. The service has been consistent, timely and overall a great experience. Dr. Gupta, Morgan, Kelley, Kiana and Dawn are friendly, experienced and professional. It feels like family! The environment is comfortable. Great office."
- T.M. /
Google /
Jan 31, 2019
"Let me start out by saying I dreaded the thought of going to the dentist so much that I didn't go for eight years! My gums finally got bad enough that I decided I needed to go. I was really worried about being judged and scolded for my poor dental health. You walk into this location and you're immediately greeted by the friendliest people! All of the nurses and dental assistants are absolute sweethearts and made me feel so comfortable and safe. I felt like they really listened to my problems and gave me solid advice on how to help. The dentist himself is also very kind and thoughtful. My former dentist was a cash grabbing sadist who would claim I needed surgeries and procedures that weren't necessary- so I was really worried about telling this place about my cavities and other problems. The doctor here told me I didn't even have cavities yet (my former dentist told me I had so much bone loss I would need implants) and that he would just watch them. I have nothing but praise for this place! My teeth have never felt better and I'm not terrified of the dentist anymore!"
- S.S. /
Google /
Jan 10, 2019
"All round great Service!"
- J.H. /
Google /
Dec 21, 2018
Previous
Next
Our dentists will talk with the patient to completely discuss their medical history, medications, and any allergies to determine if the patient is a candidate for oral-conscious sedation or another method. If oral-conscious sedation is elected, our dentists will give them a prescription for the tablet for the patient to swallow about 60 minutes before their service. The patient will not be able to drive to or from their treatment, since the patient will be conscious, but in a relaxed state. During the service, the patient will be conscious enough to hear our dentists and to follow any directives. Some patients can fall asleep during the service, however they can be easily waked when the treatment is done.
Patients should not drive for at least 24 hours after being under oral-conscious sedation, so our dentists advise that each patient plan for a responsible adult to get them home after their procedure. While the patient generally remains conscious during the treatment, the sedation causes short-term memory loss. Oral-conscious sedation is generally dependable, although certain patients will get temporary nausea. Any uncommon side effects or continuing pain should be reported to our dentists at DentalWorks - Garfield as soon as possible.
Depending on the patient's insurance policy, a portion or all of the cost of oral-conscious sedation will be included. DentalWorks - Garfield will talk to the patient's insurance company before the service to estimate their coverage and expenses. Our dentists at DentalWorks - Garfield accept many methods of payment and we can connect patients to medical financing plans.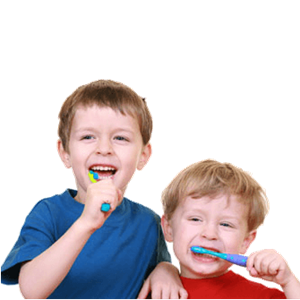 Learn Your Sedation Options
If you are scheduled to have a long or invasive service at DentalWorks - Garfield or if you have been skipping your regular dental examination and bi-annual professional cleaning because of worries, oral-conscious sedation or other sedation choice may help you to feel calm and comfortable for your visit to DentalWorks - Garfield. To find out more information, come to a consultation with our dentists and learn more about sedation options, like oral-conscious sedation.
Related Procedures